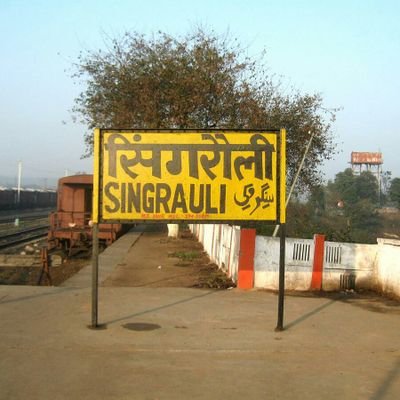 MY TIMES TODAY. Singrauli's was earlier known as shringauali and is present in the eastern part of Madhya Pradesh. It is also known as energy state of Madhya Pradesh. Madhya Pradesh had declared Singrauli an independent district on 24 May 2008 and was separated from Sidhi district. It is the only district which separates two different states i.e Uttar Pradesh and Chhattisgarh. Singrauli is spread over an area of 5672 kilometres square. The only National Highway which is in Singrauli is NH-75. Singrauli is the only district which passes from Madhya Pradesh at 82°.5 longitude.
Population of Singrauli is 11.8 lakhs. Singrauli has 5 tehsil and these are deosar, chitrangi, upadha, sarai, Singrauli itself. Singrauli also has 3 Development division and these are deosar, chitrangi and badhai.
History of Singrauli:-
Mada caves- which are 32 kilometres away from Singrauli.
There are also Mesolithic age of various Rock paintings.
Rock shelter
In 1800 century- total three dynasties had ruled in Singrauli.
Open jail was also there in 1947.
Places to visit in Singrauli:-
1. Mada caves- in 7 – 8th century there were caves but some of them was famous i.e Viva Ganesh, Shankar, Ravan and jaljaliya caves.
2. Paint shelter- it is present in chitrangi tehsil which is present on mountains.
3. Energy capital-
NTPC
Coal India
JP
Reliance
Acer
these are running power project in Singrauli.
4. Coal mines- High quality coal mine are present in Singrauli.
5. Waidhan- biggest energy power plant of Madhya Pradesh.
Some of the fact related to Singrauli:-
It is highly polluted state in Madhya Pradesh which was declared with
MoEF( ministry of environment and forest)
And CPA ( central pollution account)
6. Rihand dam:- in 1961 artificial Govind Vallabh pant Sagar lake which is also present in Singrauli.