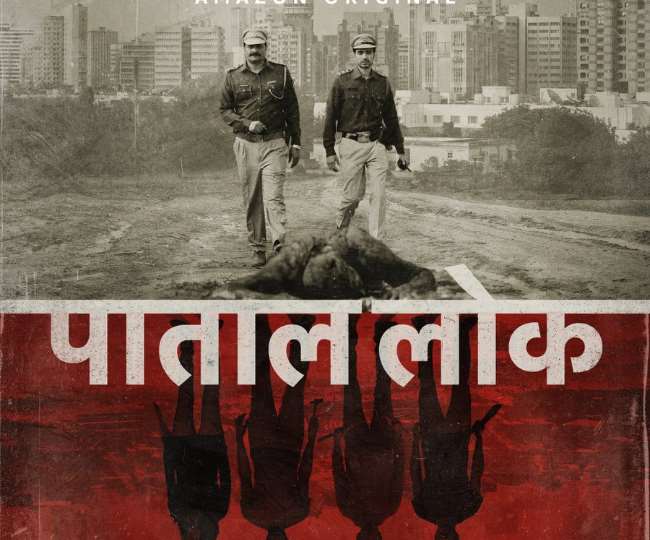 MY TIMES TODAY. Now a days web series in India is growing popularity and have weakened the TV industry badly. There are a number of factors that have made web series popular in India, these may be due to change in content and the shift of focus of the target audience have been the key factors for that reason. Patal Lok web series succeed to become considerable among the audiences. Patal Lok is produced Anushka Sharma and team. According to Hindu Puran Patal Lok is that habitat below the superiority of Earth.
This web series is about The realistic and sensible things which happen in our nation. The world we live in the clincher, it shows the dirty political Geo offences. The Dirty Game of religion and casteism is shown extremely well. The story begins with the honest cop Hathi Ram Chaudhary. who misspending his career in small and ordinary cases, his life changes when he starts investigating the biggest case of his life, this investigation taught him many lessons and show him the mirror of this impolite and cheap world. Hathiram proof himself worthy. In the story, four suspects get busted police in a fail assassination attempt of a well-known TV journalist Sanjeev Mehra.
The story starts and folding its layer and here you get to know the shocking and thriller background of all these four suspects, you will get to know that conditions and our uneducated society make innocent ones as demons. There is nothing more engaging for an Indian audience then being served the truth on a platform. If I show you the negative side of Patal Lok series, it propagates various belief systems, many scenes of this series can disturb you and your beliefs.
Everyone has objection with that scene where a Hindu Maharaj serves non-veg to a politician eating in front of a goddess sitting in a cow, people want to know the motive behind this scene. India is a developing Nation we all are fighting against the poisonous disbelieves of our society but this healthy side of our nation is not shown in this web series. Verbal abuse against a whole community is also disturbing some of us. But we all should try to gain good things from this web series, we should try to avoid the black side of this web series.
the stories tribute to a crime thriller drama. Brutally directed, powered an awesome performance. it is a must-watch web series with great performances. The character which attracts you the most in this web series will be of hathoda Tyagi which is played great actor Abhishek Banerjee. A special gratitude to this actor, who proves performance can be set as a benchmark or model without dialogues, if your expression has so much to speak and if your expressions can communicate with the hearts directly. Dog lovers are going to communicate with the character quickly.Must watch.