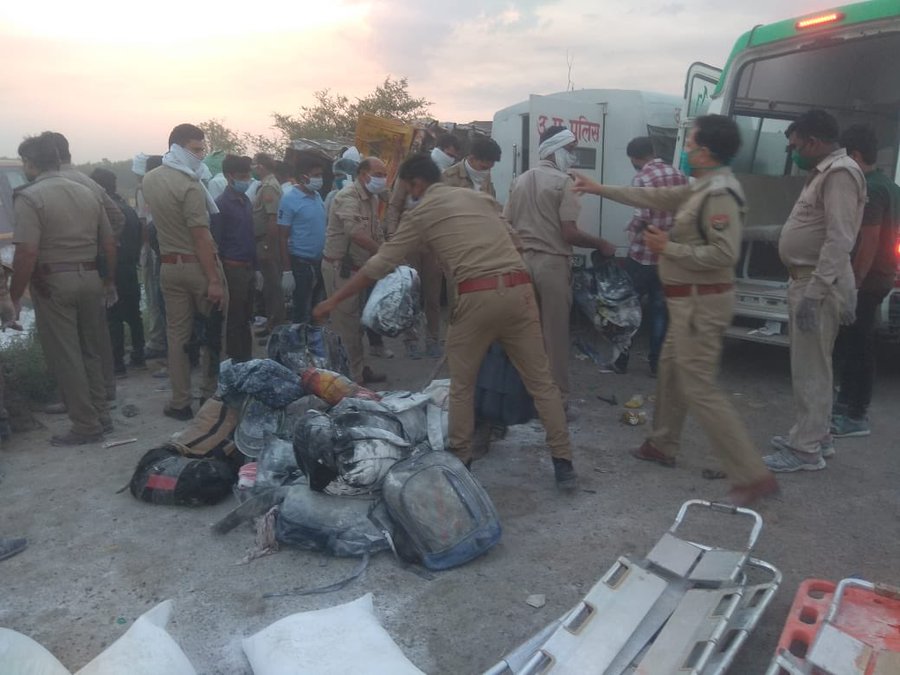 MY TIMES TODAY. 24 labourers dead and several injured after the truck they were travelling in, collided with another truck in Auraiya. The injured have been shifted to hospital. They were coming from Rajasthan.
जनपद औरैया में सड़क दुर्घटना में प्रवासी कामगारों/श्रमिकों की मृत्यु दुर्भाग्यपूर्ण एवं दुःखद है, मेरी संवेदनाएं मृतकों के शोक संतप्त परिजनों के साथ हैं।

पीड़ितों को हर संभव राहत प्रदान करने,घायलों का समुचित उपचार कराने व दुर्घटना की त्वरित जांच करवाने के निर्देश भी दिए गए हैं।

— Yogi Adityanath (@myogiadityanath) May 16, 2020
The incident took place at around 3:30 am. 23 people have died and around 15-20 have suffered injuries. Most of them are Bihar, Jharkhand and West Bengal: Abhishek Singh, DM Auraiya
Mohit Agarwal, Inspector General (IG), Kanpur inspects the spot of accident in which 24 labourers were killed, after two trucks collided with each other. Chief Minister Yogi Adityanath has directed IG Kanpur to submit a report on the cause of the accident immediately.