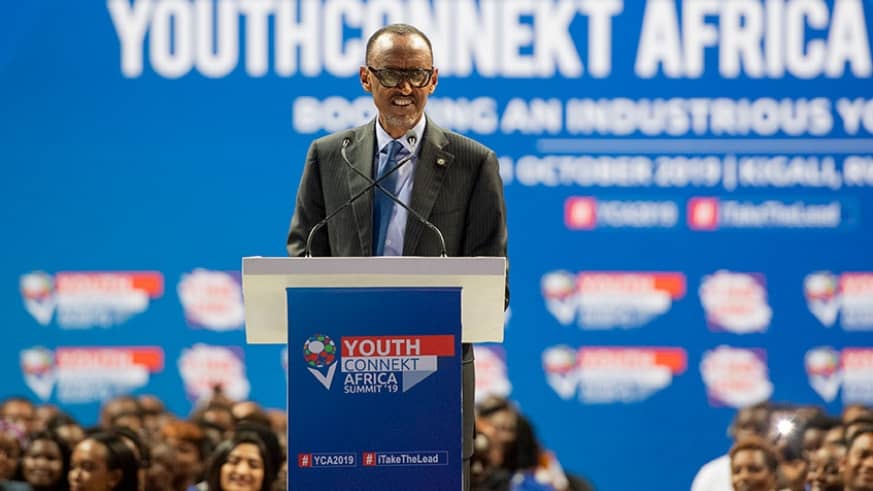 The President of Rwanda inaugurated the 3rd edition of the YouthConnekt Africa Summit.The YouthConnect Africa Summit is an annual meeting that connects African youth, the summit will provide a platform to all partners involved in youth development to build synergy about policies, programs and partnerships that connect youth to continental change. This years summit brought together about 10,000 young persons drawn from all over the continent of Africa.
on this occasion President of Rwanda said that "Opportunity does not go to people's homes knocking at their doors and saying 'Hello, do you need me?' People need to go knocking on opportunity's door. You open and say 'hello' and the opportunity will actually say: 'I am here. What do you want?'"
Neysa Sanghvi from India, also got an opportunity to share her views in this Summit . She will share her views in YouthKonverse session on 11th October . Neysa has been apponted as Rwanda's brand ambassador in India in 2017 for for her work among its refugees and genocide survivors.
I encountered one of the most prestigious moments of my life, meeting His Excellency President Of Rwanda Paul Kagame and First Lady of Rwanda H.E. Jeannette Kagame. Had a short conversation with him and I was overwhelmed his efforts and vision! @PaulKagame #iTakeTheLead pic.twitter.com/8zUDGFHroN

— Neysa Sanghavi (@Neysa_Sanghavi) October 10, 2019