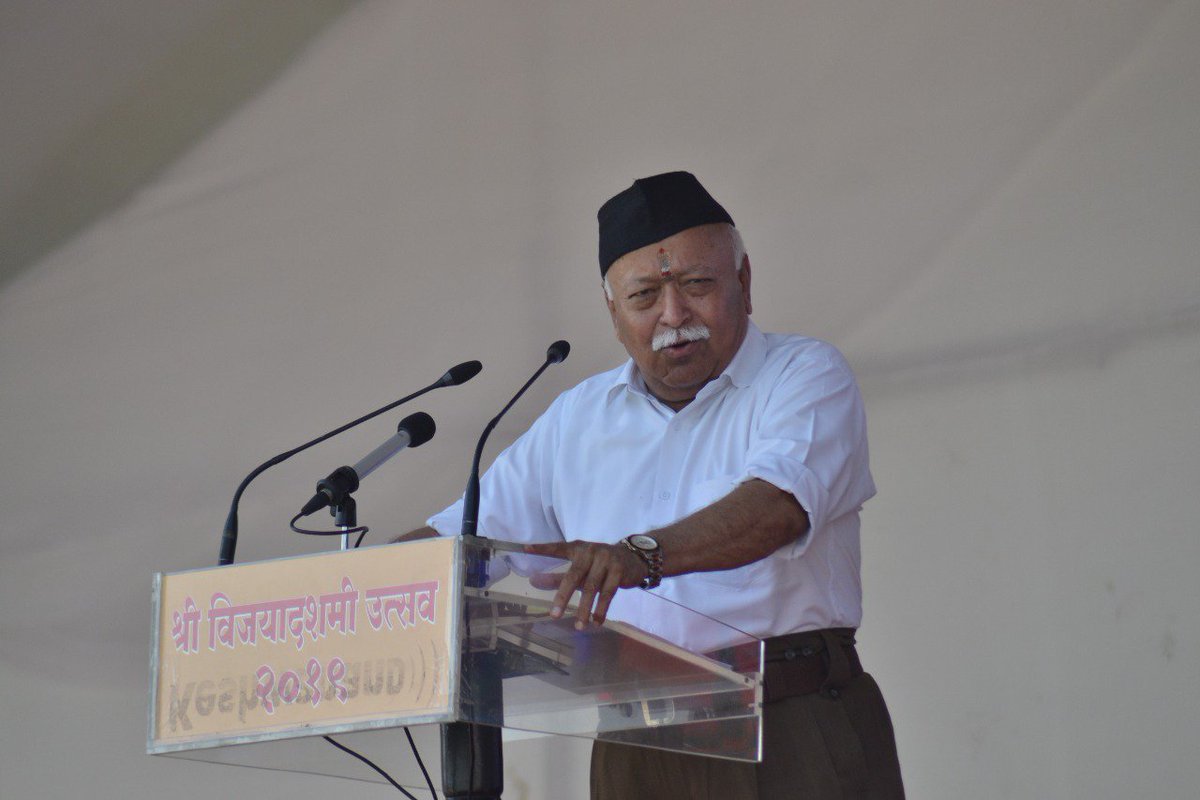 Addressing the Vijayadashmi function of the RSS, Mohan Bhagwat said the word 'lynching' does not originate from Indian ethos but comes from a separate religious text, and such terms should not be imposed on Indians.
He said that for the last nine decades, the RSS has been working for creating "ekatmata" (unity), "sadbhavana" (goodwill), "sadacharan" (good conduct) and "sadvyavahar" (good behaviour) in the society, and a clear vision and devotion towards the nation.
Mohan Bhagwat said move of the re-elected regime to nullify Article 370 has once again proved that it has the courage to fulfill those expectations and respect people's sentiments and wishes in the interest of the country.
We have been saying same things for last 10-15 years. I was RSS chief in 2009 as well; but not so many people were here to listen to me. Today, there are more people, because of the growth of the RSS in various sectors.
My appeal to you all is to become a "sahayogi" in this mission. Do take into account the requirements of the current period, and participate in this noble and sacred mission.
Branding some incidents of social violence as 'lynching' are actually meant to defame our country, Hindu society & create fear among some communities. Lynching is alien to Bharat & actually has its references elsewhere.
A high responsibility of imparting samskars rests in the family. It is a matter of great concern that women feel unsafe today. The sanctity and decency of our culture is to be instilled in the men's approach towards women.